Noah Painter-Davis, Ph.D
---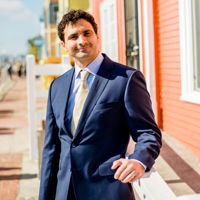 Associate Professor, Department of Sociology
npf26@unm.edu
Dual Degree Ph.D. in Sociology and Demography, Pennsylvania State University
Primary Research Area
I have two interrelated research tracks. The first involves examining criminal justice responses to substance use and the opioid epidemic. One project in this area involves investigating implementation models for improving the capacity of probation and parole agencies to effectively link recently released prisoners who use or are at risk of opioid use to treatment services within their communities. A second track involves examining the causes of inequalities in criminal justice system responses to crime. One strand of this work involves a research collaboration with the New Mexico Sentencing Commission and New Mexico's First District Attorney's office to develop and implement a diversion program to reduce inequality in the criminal justice system among juveniles and young adults. Diversion programs are used to minimize formal justice system involvement and its consequences for offenders who would be better served by alternative resolutions, such as drug treatment.
Download Noah's  full vita.
Justice Community Opioid Innovation Network (JCOIN): Texas Christian University Research Hub. National Institute of Health and National Institute of Drug Abuse. Multiple Principal Investigator.
Reducing Ethnoracial Inequality: A Prosecutor-Led Community Based Diversion Program for Juveniles and Young Adults. William T. Grant Foundation, Reducing Inequality Grant. Co-Investigator.
William T. Grant Mentoring Award "Mentoring and Career Development: 2020 Painter-Davis and Setter. Principal Investigator.
Sentencing Policies, Use of Rehabilitation-Based Sentences, and Health Disparities Among Native Americans: A Comparative Study of Three Court Systems. Principal Investigator. Pilot project supported by UNM's TREE (Transdisciplinary, Research Equity and Engagement) Center via the National Institute on Minority Health and Health Disparities, 2U54 MD004.