Kamilla Venner, Ph.D
---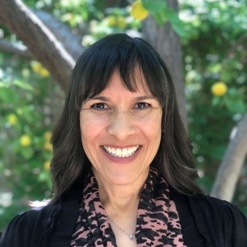 Associate Professor, Department of Psychology
Research Associate Professor, CASAA
kamilla@unm.edu
(505) 925-2377
Ph.D. Clinical Psychology, University of New Mexico
Areas of Expertise
Empirically supported treatments
Health Inequities
Motivational Interviewing
American Indian/Alaskan Native Populations
Treatment Outcomes
Implementation Science
Primary Research Area
My research focuses on improving the alarming substance use related health disparities for American Indian/Alaska Natives while balancing the focus on cultural strengths and high rates of abstinence from substances. One avenue to improved outcomes has been to culturally adapt evidence-based treatments in partnership with AIAN communities. dependence. Recently, I have moved into implementation science to better understand successful dissemination of culturally centered evidence-based treatments.
See Dr. Venner's appearance on New Mexico in Focus here.
Download Dr. Venner's  full vita.
Culturally Centered Medication Treatment for OUD Implementation Facilitation for Primary Care and Addiction Treatment Programs Serving American Indian/Alaska Natives (NIDA CTN, protocol 0096, 1UG1DA049468), Multiple Principal Investigator or Co-lead
Leveraging CDC Opioid Overdose Surveillance Funding from the Albuquerque Area Southwest Tribal Epidemiology Center to Create Tribal Data and Culturally Center Medications for Opioid Use Disorder (NIDA, R61DA049382), Multiple Principal Investigator
Clinical Trials Network: Southwest Node (1UG1DA049468), (NIDA) Co-Investigator